Today I released GreenSpider Translator, a little piece of software developed by me as well as Greenspider, my Autodesk Revit 2012 plug-in written to acquire point clouds as native elements.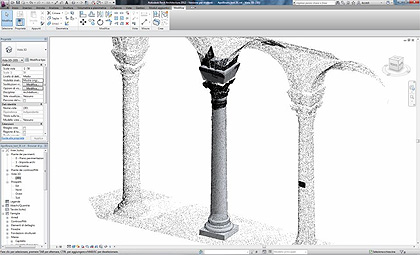 The Translator can be downloaded here and installed in order to directly convert XYZ vertex files with no normals into the correct file format used by GreenSpider plugin into Autodesk Revit.The installer is written for Windows 7 (.NET framework 4.5), although a WinXP installation was performed successfully too.
The Translator's interface is pretty revealing: GreenSpider 2.0 is already quoted, as it is expected to be released in 2013 with lots of new features for Autodesk Revit 2013. However, this converter was proficiently used on some test cases as documented in this paper, using Revit 2012 and GreenSpider 1.0.2.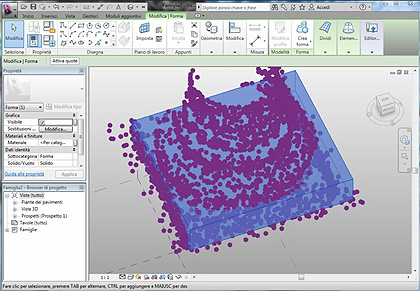 GreenSpider searches for points.gsp file in proper directory, before starting Revit import procedure as reference primitives. GreenSpider Translator opens text files, recognizes them as coordinate registers, then parses them in correct GSP format, copying a translated file renamed points.gsp into C:/greenspider, where the plugin can easily find it. Importing different set of point clouds is now easier since the Translator can be reset each time, erasing previous GSP files already acquired by Revit and allowing semantic import for detached objects.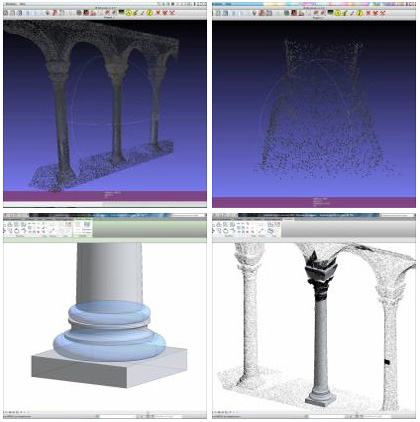 The tested workflow begins from a point cloud acquired by laser scanning, then edited and decimated in Meshlab and finally exported in XYZ ASCII format, without normals embedded. Selected points can be useful to trace mass object in Revit as they are perfectly placed in space. Objects, generated through spline interpolating points then extruded to surfaces, can be easily imported in Revit projects as native families.
Scientific paper "Semantic Building Information Modeling and high definition surveys for Cultural Heritage sites" covers these themes.
Update:
GreenSpider Translator can be downloaded here, althouhg it's been discontinued since it's part of GreenSpider 2.1 package and there can be directly started from Revit.
Nessun commento