I'm often very impressed by the huge potential expressed by Rhino's Grasshopper plugin applied to architectural design, but it's getting really frustrating when such cool morphologies cannot be properly managed by software aimed to prepare engineered buildings.
In fact, I believe it's crucial having interchange tools aiding architects and engineers to talk seamlessly to each other. And as I always repeat, BIM is the key.
Here's the GreenSpider introductory page.
Quoting Randy Deutsch, "BIM refers to Building Information Modeling as a process – as opposed to software, technology or tool – of generating and managing building data during its complete lifecycle, from conceptual design though maintenance and operation of the building".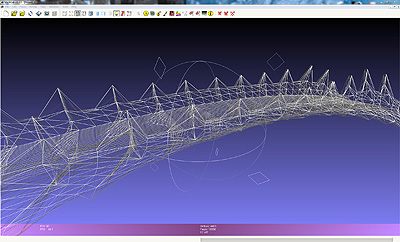 3D model of a bridge developed by Michele Tommasoli in Rhino+GH environment.
This way, integrated design also implies "integration", connoting a sense of acceptance, even transparency, within the user environment.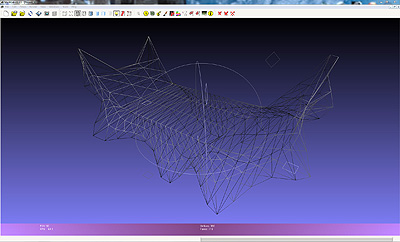 Detail of the bridge developed by Michele Tommasoli in Rhino+GH environment.
That's why I decided to study how complex conceptual 3D models (such as Rhino+GH ones are) can be acquired by Revit as proprietary graphical primitives, in order to perform stress analysis, thermal simulation, component fabrication and so forth.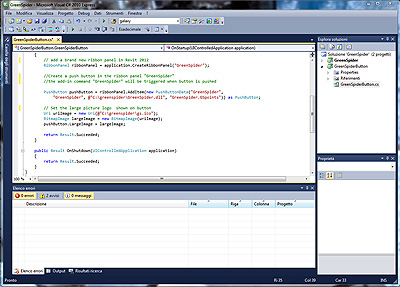 Coding GreenSpider in C# through RevitAPI.
Thus, GreenSpider is my piece of code developed to narrow the gap between computational concept design and Building Information Modeling. It's still very primitive and in the raw, but I'm improving my C# skills in order to embed into some prototypes more and more features.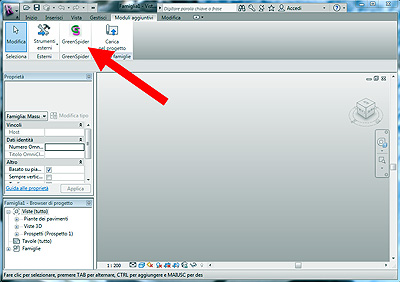 GreenSpider ribbon in Revit 2012.
GreenSpider is a .dll developed through RevitAPI 2012, able to conveniently parse ascii text files representing 3D geometry's vertexes.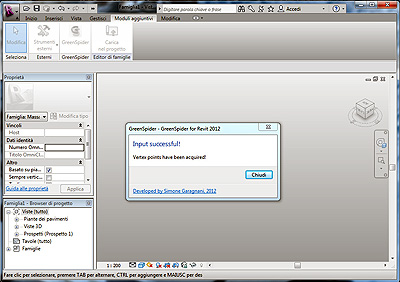 GreenSpider user interface working.
So far GreenSpider can properly import points translating them into native reference points in Revit's mass modeling environment, but my final goal is the implementation of a much more refined code to gain Revit surfaces from vertices, since Autodesk's software can now only import 3D geometry without allowing its editing, taking users back to square one and forcing them to model geometries from scratch. Uhm… not so BIM indeed!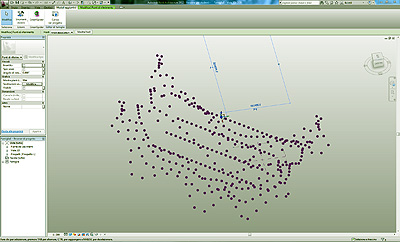 GH vertex points acquired by GreenSpider as Revit reference points.
As a spider (green as Luisa's eyes color and as a reminder for sustainable design), my plugin parses points and, hopefully, will connect them in the future releases in a sort of digital cobweb. When my code will be more robust for distribution, I'll make it downloadable from these web pages.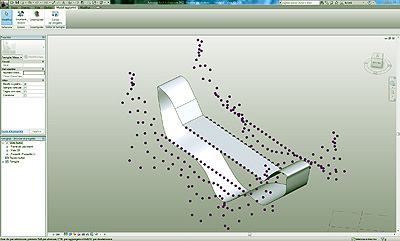 GreenSpider's next development step: Revit mass modeling surfaces from reference points.
cinque commenti