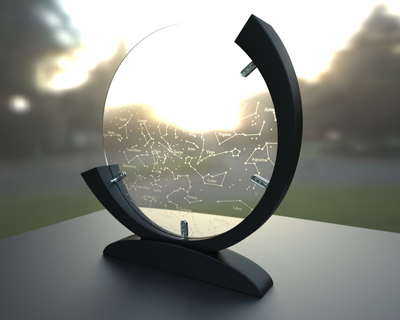 As we supposed, our new Silab networked system would be firmly ahead of the
Benchwell
's chart leader. Our four MacPros, equipped by two Intel Quad Core Xeon and 6 gigs of ram each, could easily top the Maxwell˜Render ranking. Despite of our 3'02" render time (benchmark: 2800 more or less), we however still have some Schroedinger's cats... Cooperative procedure has still some glitches and MR 1.6.1 on Leopard systems isn't so stable at all.
Anyway, we decided to drop some lines to Next Limit's guys asking them how to fix bugs and potentially to improve performance. Stay tuned for more...
UPDATE: Unfortunately, Benchwell refers to single-node machines, so we will not be able to see the "Silab record" in the chart!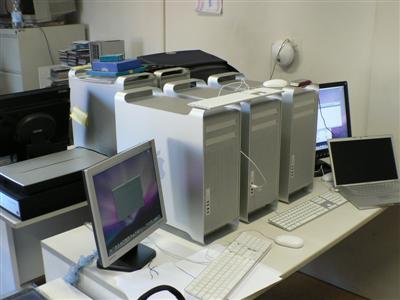 "OsX... OsX... Pecché mm''e ddice sti pparole amare?!
Pecché mme parle e 'o core mme turmiente OsX'?!
Nun te scurdá ca t'aggio dato 'otto cores, OsX'...
Nun te scurdá..."
Ovvero come prendere con filosofia i messaggi di errore del network manager di Maxwell Render e cantare felici...