Today I released GreenSpider Translator, a little piece of software developed by me as well as Greenspider, my Autodesk Revit 2012 plug-in written to acquire point clouds as native elements.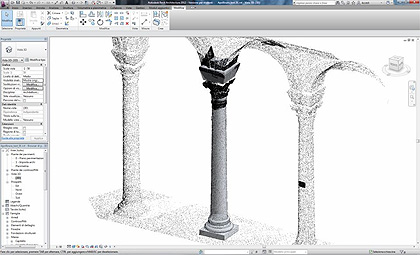 The Translator can be downloaded here and installed in order to directly convert XYZ vertex files with no normals into the correct file format used by GreenSpider plugin into Autodesk Revit.The installer is written for Windows 7 (.NET framework 4.5), although a WinXP installation was performed successfully too.
The Translator's interface is pretty revealing: GreenSpider 2.0 is already quoted, as it is expected to be released in 2013 with lots of new features for Autodesk Revit 2013. However, this converter was proficiently used on some test cases as documented in this paper, using Revit 2012 and GreenSpider 1.0.2.