My name in katakana, thanks to Sato-san!
I learned that there's a way of saying in Japanese that is 井の中の蛙大海を知らず。 (I no naka no kawazu taikai wo shirazu); more or less it does mean literally that a frog in a well does not know the great sea. The meaning could be that people judge things by their own little experience, never knowing of the boundless world outside.
Here I came just like that frog, leaping out of the well to reach a wider place. For the first time, in Japan I experienced how different cultures can be amazing and how they should be respected and respectful of others. That is why I find completely unacceptable what happened in Beirut and Paris these days.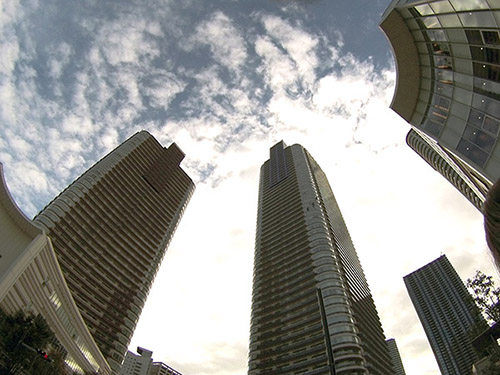 Tokyo is an amazing city and Japanese people are lovely. Despite I had a very little time to visit the city (my schedule at Keio is very tight), what I saw so far is very nice. Shibuya and Shinjuku were such an experience for me, with their chaotic scenario.
Good afternoon from Tokyo, eight hours ahead in the future! :) !
I decided to write down some notes just like I did in 2012 when I was Visiting Scholar at UC Berkeley in California, so my blog is the right place again to share this wonderful experience.
Only a few lines, hopefully a short note per day, during my business trip in Tokyo, invited by Prof. Radovich to join the Architecture and Urban Design Laboratory Co+Labo Radovich at the eminent Keio University.
Following this link you can find news about the first of my lectures here. Tomorrow I'll start my activities, even if I am still a little bit numb due to the jet lag. But hey, we are in Tokyo now and nobody sleeps here!