Time to visit the SFMOMA, the San Francisco Museum of Modern Art, designed by Mario Botta. Some interesting exhibitions on view, passing from photos of 1906 SF earthquake to Klee's drawings and highlights of MOMA's Architectural Design collection. By the way, the visual computing of
Xefirotharch
Design Studio has been the most attractive theme to me. More if you go on reading...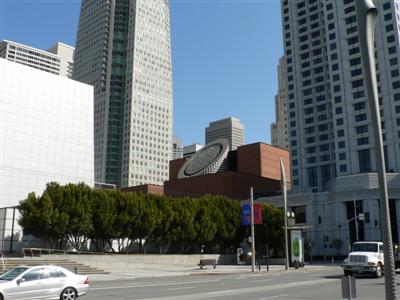 The most interesting exhibition in SFMOMA is the work of Hernan Diaz Alonso's Xefirotharch Design Studio. They amazingly show how digital techniques can be applied to the worlds of design and architecture, in a creative and organic way. Their concepts are extremely complex, threedimensional models suspended in an undefined space, reminding morphology of nature, with some blood-like shapes populating a visionary fuzzy-logical universe. Awesome their maquettes, probably realized with rapid prototyping printers, and refined with translucent varnish. Unfortunately I couldn't take any photo of them.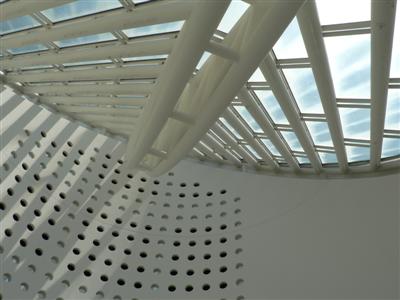 The Moma's circular roof window from the main hall.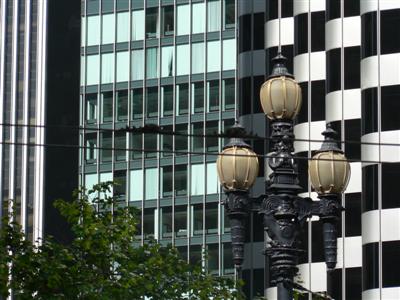 An example of San Francisco's pout-pourri of styles: a liberty street lamp on a modern skyscraper's facade.
Nessun commento