Time to move from San Francisco, renting a car (a huge car of course), and heading to Berkeley, crossing the Bay Bridge! Take a look at the pictures in the following post.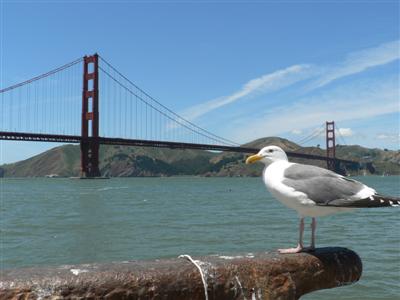 The Golden Gate Bridge
But just before leaving San Francisco, I couldn't resist to reach the Apple Store and buy me an iPod, the must-have geekie-tech gadget of almost all of the US youngsters...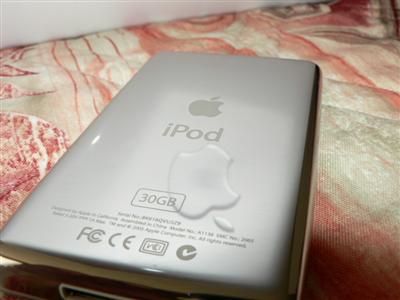 So goobye SF, goodbye to your windy streets, goodbye to your melting pot of races and cultures, you've been a great experience!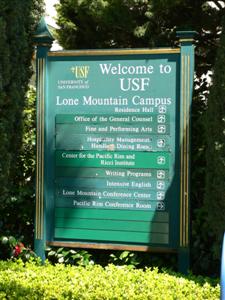 The University of San Francisco welcome board.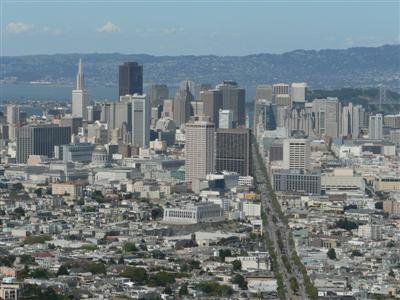 An awesome view of San Francisco from Twin Peaks hill.
Nessun commento