Ok ok, I promise this (and maybe a couple of others more) is my last "not-so-serious" post. It's all about hamburgers, you know, I'm in the country of hamburgers, how can I be not fond of them.
---
I planned to write something on my research and how university works here, in the United States, but I have first to express all of my happiness of being a carnivore in a land of sandwiches. So, this is my personal ranking table, based mainly on homogeneous hamburgers (basically bacon cheeseburger, to assemble in-place with lettuce, cucumbers, a tomato's slice and preferably not onion):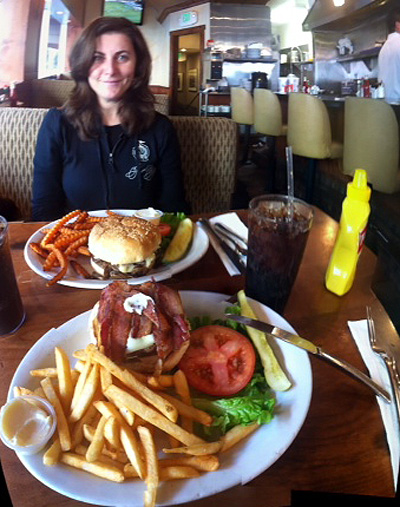 1st place:
Pinecrest in SF - A dramatically emotional experience! Absolutely the best with jackpepper cheese. Grabbing a bite there was like a metaphysical travel in taste.
---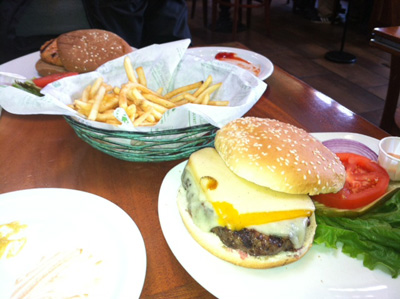 2nd place:
Barney's in Solano Av., Kensington - Refined and elegant in its Swiss cheese, better if served with ice cold root beer (only now I've been advised to try their milkshake).
---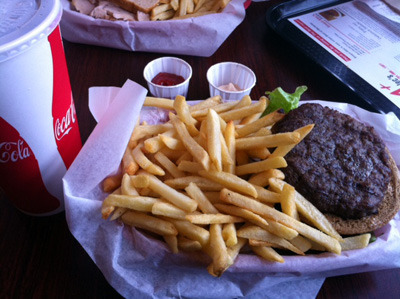 3rd place:
Alec's in Telegraph Road, Berkeley - Outwardly a fast food site, actually a great place to order a big-b beefburger with french fries (the geekest place where I had my meal).
---
4th place: Bongo Burger, Hearst Av., Berkeley - A little bit more tasty than conventional fast food cooking.
(to be continued...)
Nessun commento